Christmas Gifts for Topeka Foster Children
Christmas Gifts for Topeka Foster Children
TBC is partnering with Shawnee County again this year to provide Christmas gifts for foster kids in our community. In the lobby is a wooden display with cards representing a variety of gifts needed. All you need to do is grab a card from the display, purchase one or more of the gifts suggested on the card, and drop the unwrapped gift off in the church lobby no later than December 8th. This is a great opportunity to share the love of Christ with children in need.
Parents Morning Out | 11.28.20
At South Campus - 4141 SW 53rd
The Topeka Baptist kid's ministry is offering a Parents Morning Out on Saturday, November 28th, from 9:00 to 11:00 AM. This is a great opportunity for parents to drop their kids off at church and enjoy a free Saturday morning. This is available for all kids age 4 through 5th grade. Make sure to sign up in the main lobby so we know how many kids will attend.
For more info:
[email protected]
Ladies Christmas Gathering | 12.5.20
The TBC ladies are having a Christmas Gather Saturday, December 5th at 10:30 AM in the main auditorium. There will be singing, give-aways and Christmas fun. Cost is free just sign up in the lobby or online to let us know you are coming.
Sign Up Here
New MEmbers Class | 12.6 & 12.13
Our next New Members Class is December 6th & 13th. This is two, one-hour classes and meets at 10:45 AM in the adult classroom east of the auditorium. If you'd like to join TBC, or just want to learn more about the church, please sign up in the lobby or online.
Sign up Here
Craft, yak, & Snack | 12.12.20
At the South Campus
TBC Ladies are having a craft day called, Craft, Snack, & Yak on Saturday, December 12th in the south campus building (4141 SW 53rd Street). All ladies are invited to bring their own craft and join others from 10 AM to 6 PM. Please bring your favorite snack to share and stay as long as you'd like. Please email Melissa to let her know you are coming.
[email protected]
GriefShare | Monday's @ 6:30 PM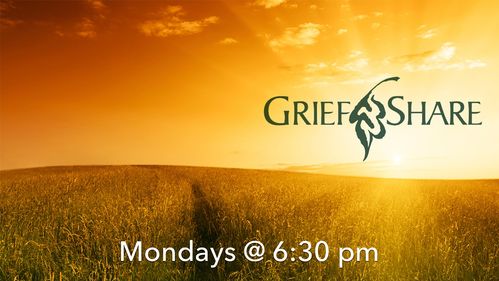 Begins September 14th
Now meeting at South Campus (4141 SW 53rd Street)
GriefShare begins Monday, September 14th at 6:30 PM. It is built around a 13-week video curriculum. Cost is $20 which includes workbook and scholarships are available. To sign up email Pastor Steve:
[email protected]
LifeFest Seniors Ministry | 2nd Tuesday @ 10:00 am (Postponed)

LifeFest meets monthly on the second Tuesday of each month at 10:00 am in the upper building. The LifeFest meeting includes a potluck lunch. Please bring a main or side dish to share. Join us for a time of music, food, fellowship and fun.
For more info, use the contact form at the bottom of this page to email Pastor Jeff.